Rent To Own Homes Lake Polk Osceola And Orange Counties
Rent To Own
Lease Purchase or Lease Option are typically referred to as "Rent to Own" or "Lease to Own". There is however a distinction between these home buying methods and below is a brief overview.
With a Lease Purchase the parties enter into two agreements - a Residential Lease and a Residential Purchase Agreement. The Tenant leases the property for a specified term and both parties enter into a contract of sale upon the expiration of the specified lease term. During the term of the lease, the Tenant will be responsible for maintenance and repairs. Under ordinary circumstances, normally maintenance and repairs are typically the responsibility of the Landlord.
With a Lease Option it is similar to a Lease Purchase however the tenant does not sign a contract for sale. Instead, an Option Agreement is entered into giving the Tenant the right to purchase the property at an agreed price either during the lease term or at another specified period of time - called the "Option Period". The Tenant pays the Landlord an "Option Fee" which typically is a substantial amount and is non-refundable.
The Lease Option does not obligate the Tenant to purchase the property but obligates the Landlord to sell to the Tenant if and when the Tenant properly exercises the option to purchase.
The purchase price for the property is agreed upon between the Tenant and Landlord which often can be higher than the current market value unless the Tenant is shrewd enough to lock in the future purchase price at the beginning of the Lease Option Agreement.
Below are some quick links that show all Lease to Own single-family homes in Lake, Osceola, Polk and Orange Counties.

If you are particularly looking for a Lease to Own property, be sure to bookmark this page - the links automatically update when new properties become available.

This information is an overview and is not meant to be confused as Legal Advice. For legal advice, please consult a Real Estate Attorney.
If you need assistance with your home purchase or sale, please reach out to me.

Sue Rowe
Realtor®, NHCB
EXIT Realty Champions
c: 863-292-6217 or 954-790-7706 (call/text)
e: suerowe.realtor@gmail.com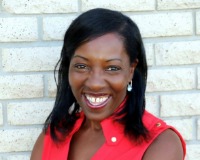 Author:
Sue Rowe
Phone:
954-790-7706
Dated:
January 11th 2020
Views:
174
About Sue: ...