Relocating To Clermont Lake County Florida
(Source: BestPlaces)
If you are like most people, when relocating to another State or from another country, you rely upon your Realtor® not only to show you homes that meet your criteria and budget but also to provide you with information about the City where you intend to purchase your home.
With so many amazing cities to choose from within the State of Florida, choosing the City of Clermont is a good choice and suits all types of lifestyles. You'll get average monthly temperatures Jan min 45 to max 75 and July min 70 to max 95.
So, before you pack your bags and relocate to Clermont, let's talk about the lifestyle you can expect to enjoy within your new neighborhood. Clermont was founded in 1884 and has about a population of 32.2K. Clermont is the largest city in Lake County and is approximately 20 minutes from Orlando. Being approximately 41 minutes from Orlando International Airport and about 1 hour from Orlando Sanford International Airport, Clermont's location makes it an ideal city for your permanent residence and for those seeking an investment opportunity by way of a rental vacation home.

No matter what your household level of income, your specific wants and needs for your new home, you're guaranteed to find your dream home in Clermont.
Your Lifestyle in Clermont:
Clermont offers a variety of activities to suit all types of lifestyles - whether it's fishing, boating, running or going to the theater, you'll have it all and more when you buy your new home in Clermont!
Sugarloaf Mountain:
It's no secret, that Florida provides all year-round hot sunny weather. Florida is also one of the flattest looking States. But did you know that the terrain of Lake County provides picturesque hills and the popular Sugarloaf Mountain. Just the word "Sugarloaf" conjures up something sweet and delightful! Sugarloaf Mountain is the most prominent point in the entire State of Florida, it sits 312 feet (95 meters) above sea level and is approximately 17 minutes away from Clermont. From Sugarloaf Mountain, you will enjoy taking in the stunning view of Lake Apopka and you'll even see the edge of Orlando.
Fishing:
For fishing enthusiasts, Clermont offers 11 lakes totaling 8,692 acres and known as the "Chain of Lakes". Along part of the Chain of Lakes, it has a red to tea colored water. Even if fishing is not your chosen hobby, this is something to be seen.
Running:
Whether you're a seasoned runner or beginner, Clermont's 10-mile Clay Loop offers beautiful scenic views and rolling hills along the route. Click the link for a quick look at the Clay Loop.
Performing Arts:
The Clermont Performing Arts Center opened its doors in September 2015. The main stage includes 1,200 seats where you'll enjoy diverse entertaining seasons from Motown to Mozart and Broadway to bluegrass!
Recreational Parks:
Clermont offers 22 recreational parks to choose from and all parks have free admission. Do plan a trip to The Clermont Historic Village Museum which includes Preserved historic structures, including a school, train depot, WWII-era Quonset hut & 2 homes.
Restaurants:
You'll have a variety of restaurants to choose from. From everyone's favorite - pizza to Japanese cuisine.
Schools:
When it comes to finding the ideal school for your child, I always recommend that my homebuyers conduct their own research regarding this specific topic. When it comes to finding a school that matches your child's abilities, "one-size doesn't fit all" so I have a rule to never recommend local schools. For your info, Clermont are planning to open 2 new schools between 2021-2024 with both being Kindergarten through to 8th grade. Click to research available schools.
Hospital:
Should any medical emergencies arise which require ER, you'll find South Lake Hospital located in Clermont.
Libraries:
Clermont offers 2 local libraries, Cooper Memorial Library and Cagan Crossings Community Library.
Statistical Data:
When it comes to buying a house without a doubt, you will find an affordable home in Clermont that's right for you. Clermont offers homes on gated golf course communities, small to mid-sized-single family homes and large estate homes.
For a 3-bedroom house the median estimated house value is $270,000, with median list prices at $281,000. Median sales prices took a slight dip in January 2017 but thereafter, the prices have steadily increased and continue to increase. Ready to make a lifestyle change and relocate to Clermont, start your search by visiting our EXIT Realty Champions website. Relocating to Clermont you might prefer a brand new never lived in home and if that is the case, start your search here Search for all New Construction Homes.
Source: (National Association of Realtors: Realtors Property Resource ("RPR"))
Let's connect and find a place you can call home!
Sue Rowe
Realtor®, NHCB
EXIT Realty Champions
c: 954-790-7706 (Call/Text/WhatsApp)
e: suerowe.realtor@gmail.com
Click for Down Payment Assistance
Sources:
https://www.clermontfl.gov/visitors/about-us.stml
https://en.wikipedia.org/wiki/Sugarloaf_Mountain_(Florida)
https://bassonline.com/florida-lakes/clermont-chain/
https://www.visitflorida.com/en-us/listing.a0t40000007quxVAAQ.html
http://clermontvillage.org/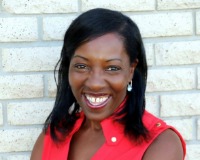 Author:
Sue Rowe
Phone:
954-790-7706
Dated:
November 25th 2019
Views:
256
About Sue: ...